Last Updated: 2023 May 17

Related Products: Hub 2
iOS Version: 16.5 or newer

Apple TV Version: 16.5 or newer
"Home Hub Required" Displayed.

Solution:
A HomePod Mini or Apple TV is necessary.
Unable to add: Hub 2's indicator light is blinking slowly.
Solution:
1. Enable Bluetooth on your smartphone and pair it once more.
2. If the Matter scan code is not attached to the back of the Hub 2 unit, please follow these instructions when selecting accessories in the Home App: tap on "My Accessory Isn't Shown Here" rather than choosing the nearby Hub 2, and then proceed to enter the code.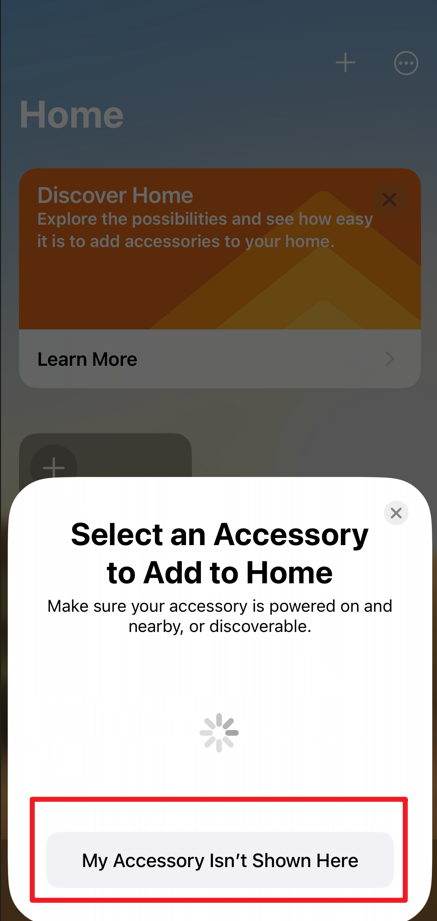 Unable to Connect: Hub 2 Indicator Light Activated.
Solution:
Enable mDNS on your home Wi-Fi router. Please consult the manufacturer for specific settings, as these may vary depending on your router model.
Unable to enter an 11-digit Matter Scan code.
Solution:
Update your iOS to version 16 or later.
The HomePod Mini and Apple TV are not connected to the same Wi-Fi network as Hub 2.
Solution:
Please ensure that Hub2, iPhone, and Homepod Mini/Apple TV are connected to the same Wi-Fi network (2.4 GHz).
The iCloud Keychain is not activated.
Solution:
Open the Settings App on your iPhone.

Select Apple ID.

Select iCloud.

Select Keychain and activate it.