Last Updated:2023 Apr 14
Related Products: SwitchBot Pan/Tilt Cam, SwitchBot Pan/Tilt Cam3MP, SwitchBot Indoor Cam, SwitchBot Outdoor Spotlight Cam
1. Please make sure you have the latest version of the SwitchBot App.
2. Please make sure the Camera has been added to the SwitchBot App.
3. Enter to the Cloud Storage page.
Open the SwitchBot app.

Tap on the Camera

Tap the gear icon in the upper right corner of the monitoring screen

Tap "Cloud Storage" on the Settings page
4. On the Cloud Storage page, tap "Order" to display the services you have subscribed to (service status, expiration date, etc.).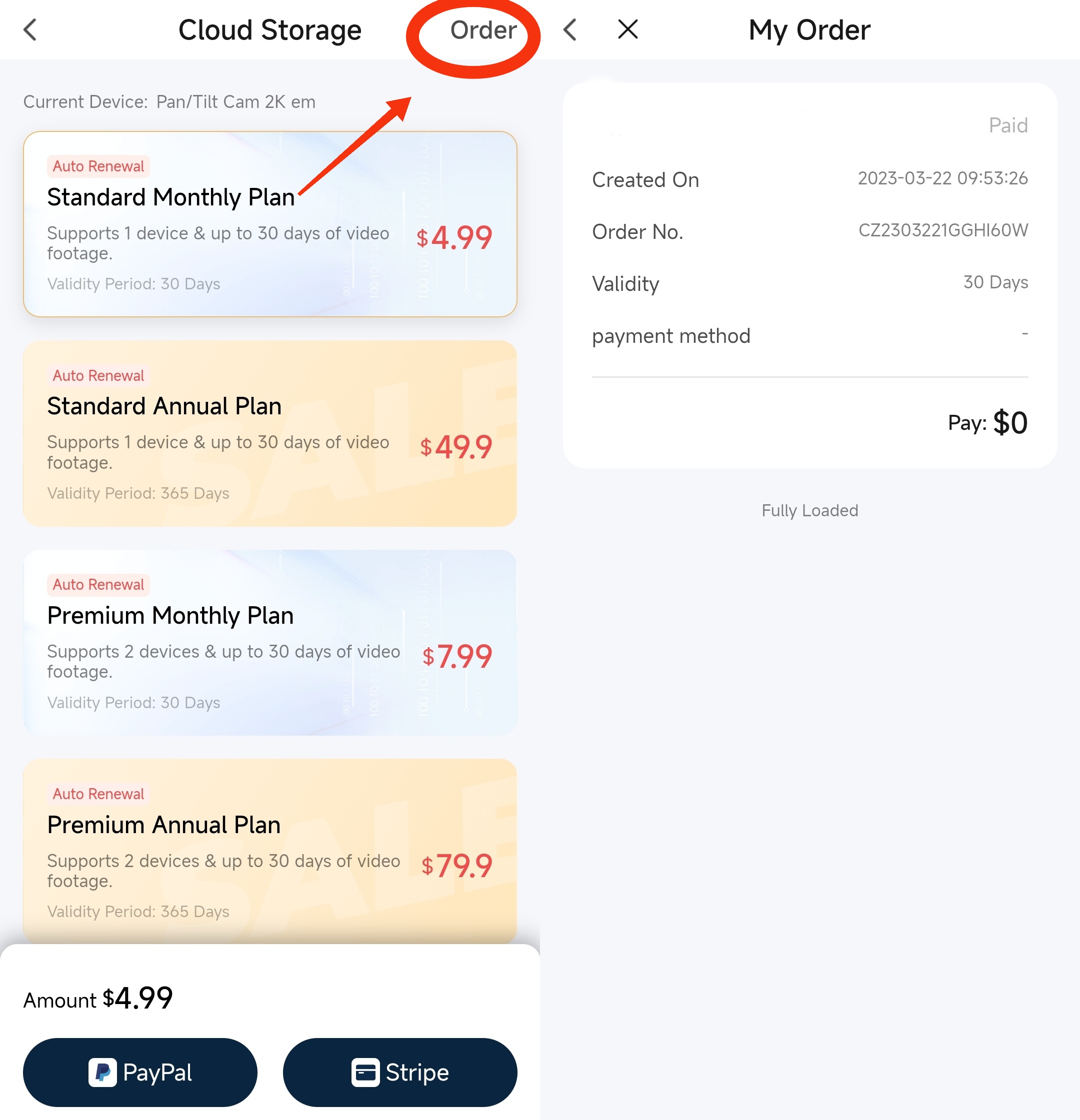 5. Tap "Switch" on the service details page to cancel the contracted camera device. After canceling, press "Add" and select another camera in your account to re-subscribe to the cloud storage program.
Please note:
1. Cloud storage program can be freely transferred between camera products registered under the same account within the contract period.
2. Cloud images cannot be transferred.