Last Updated: 2023 Apr 07
Related Products: SwitchBot Curtain
SwitchBot App Version: 6.25 or newer
Firmware Version: 6.0 or newer
1. Make sure your SwitchBot App version is up to date.
2. When adding curtains to the SwitchBot App, you will be prompted to choose between "Open from one side" or "Open from the middle". Please ensure that you select the "Open from the middle" option.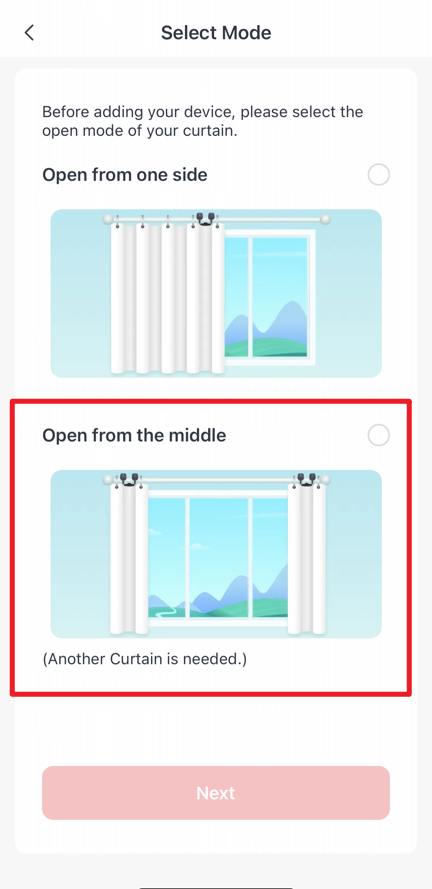 3. If you choose the "Open from the middle" option, you will be prompted to add a second curtain. If you have already added one, click on "Select devices already added" and choose the curtain device in your account, then proceed. If not, please press and hold the button for the second curtain for a few seconds to add it.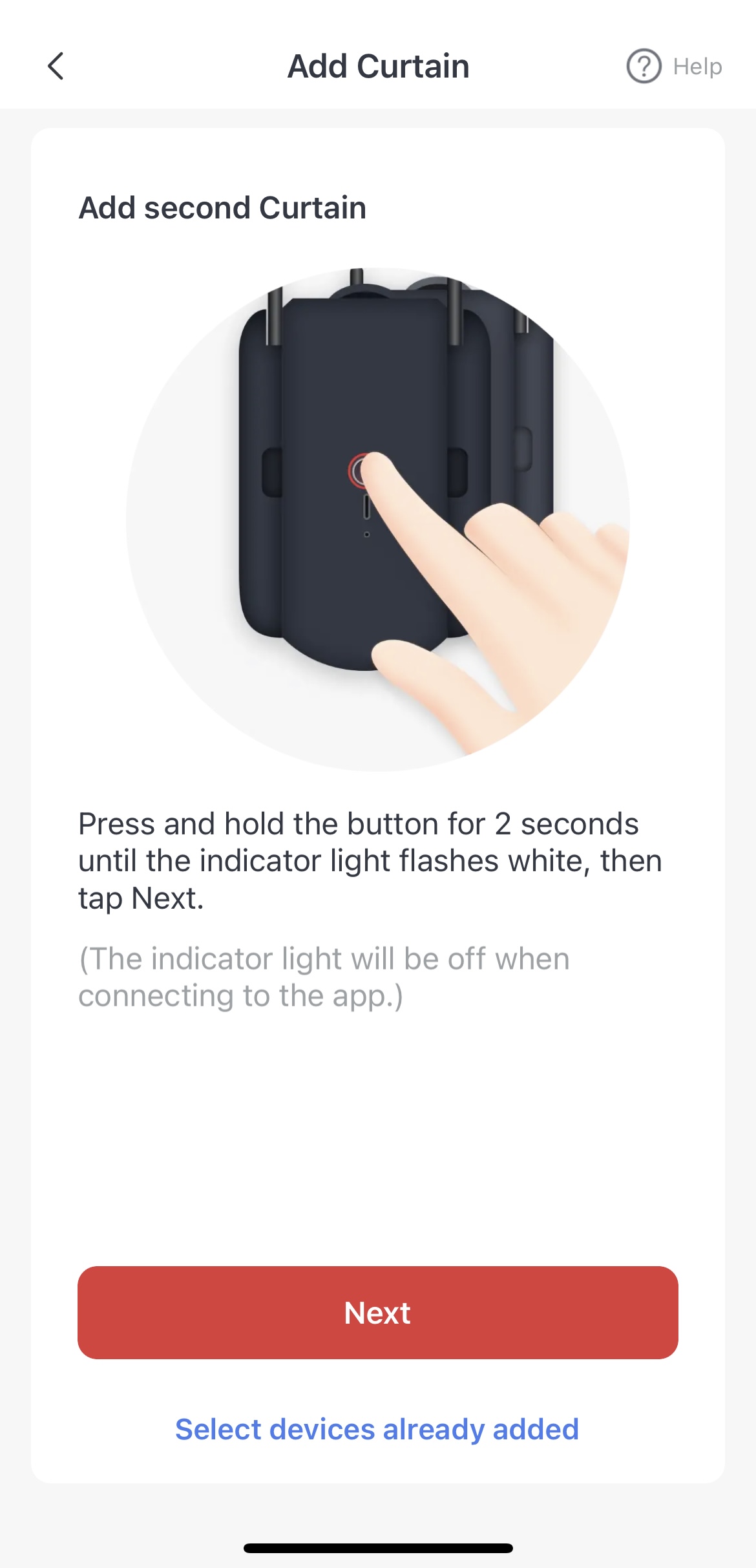 4. After completing the group settings, the application will proceed to the installation method and the adjustment of the travel distance. There are two options for adjusting the travel distance: "Smart Calibration" and "Manual Calibration." Please select your preferred adjustment method and follow the guidance provided by the application to calibrate.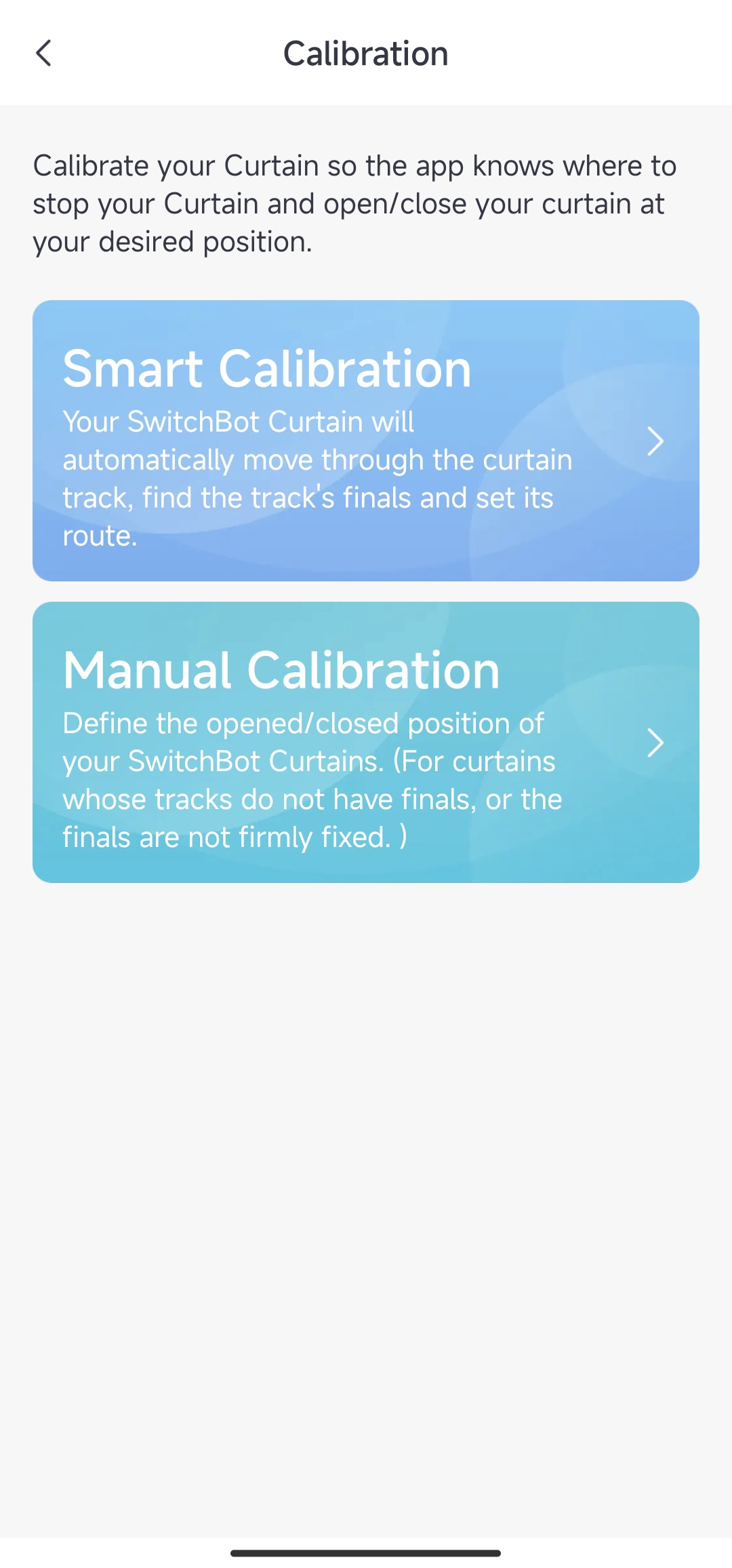 5. Later purchased curtain groupings can be configured in the "Install Double-Sliding Curtains" section within the settings screen of previously added curtain devices.
Select the curtain device that you have previously added.
Tap the gear icon in the upper right corner.
Tap the "Set Double-sides Curtains" item.
Complete the Group.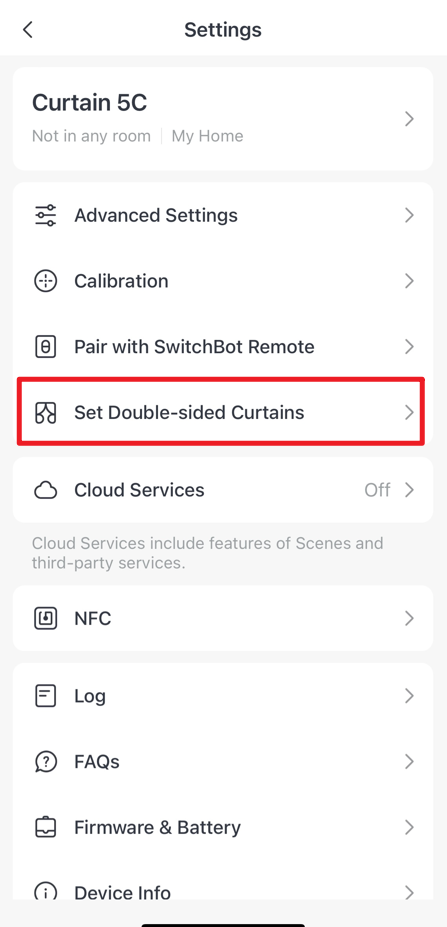 Note: Currently, a maximum of two curtain devices can be configured for double-sided curtains.