Last Updated: 2023 Mar 30
Related Products: SwitchBot Kyepad, Keypad Touch
1. Before removing the Keypad/Keypad Touch, please launch the SwitchBot application and deactivate the Keypad/Keypad Touch removal alert.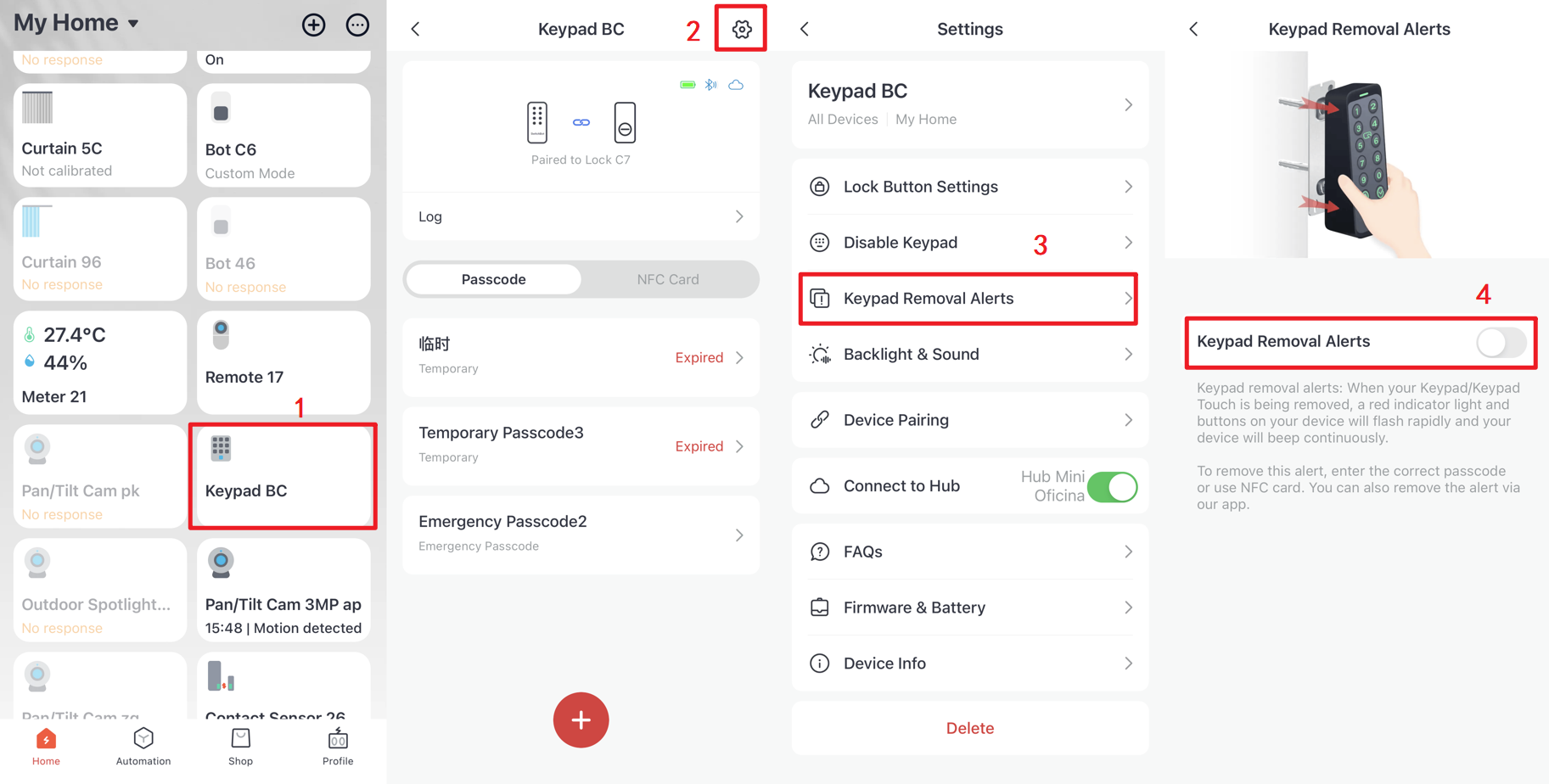 2. Detach the device by lifting it upward and utilizing the provided removal pin. Insert the pin into the hole located at the bottom of the Keypad/Keypad Touch.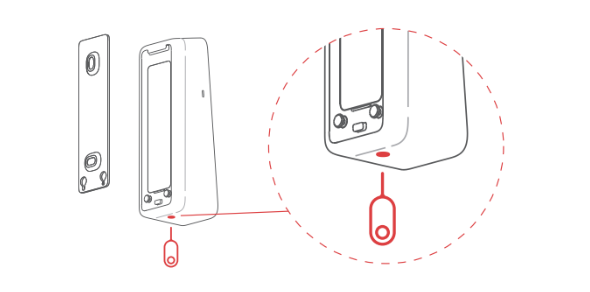 3. If the alert buzzer is triggered due to improper handling, you can utilize the SwitchBot app to cancel the alert, or enter the correct passcode, use the appropriate fingerprint, or present a valid NFC card to deactivate the alert.