Updated: Mar 23th, 2023
SwitchBot App Version: V6.25 or newer
1. It is possible to delete the feedback previously submitted.
2. Be sure you have the latest version of the SwitchBot App.
3. Below is a diagram showing how the deletion procedure works.
Open the SwitchBot app.
Click on Profile -> Help and Feedback -> Feedback
Tap the "⋮" in the upper right corner
Select the feedback you wish to delete and click "Delete"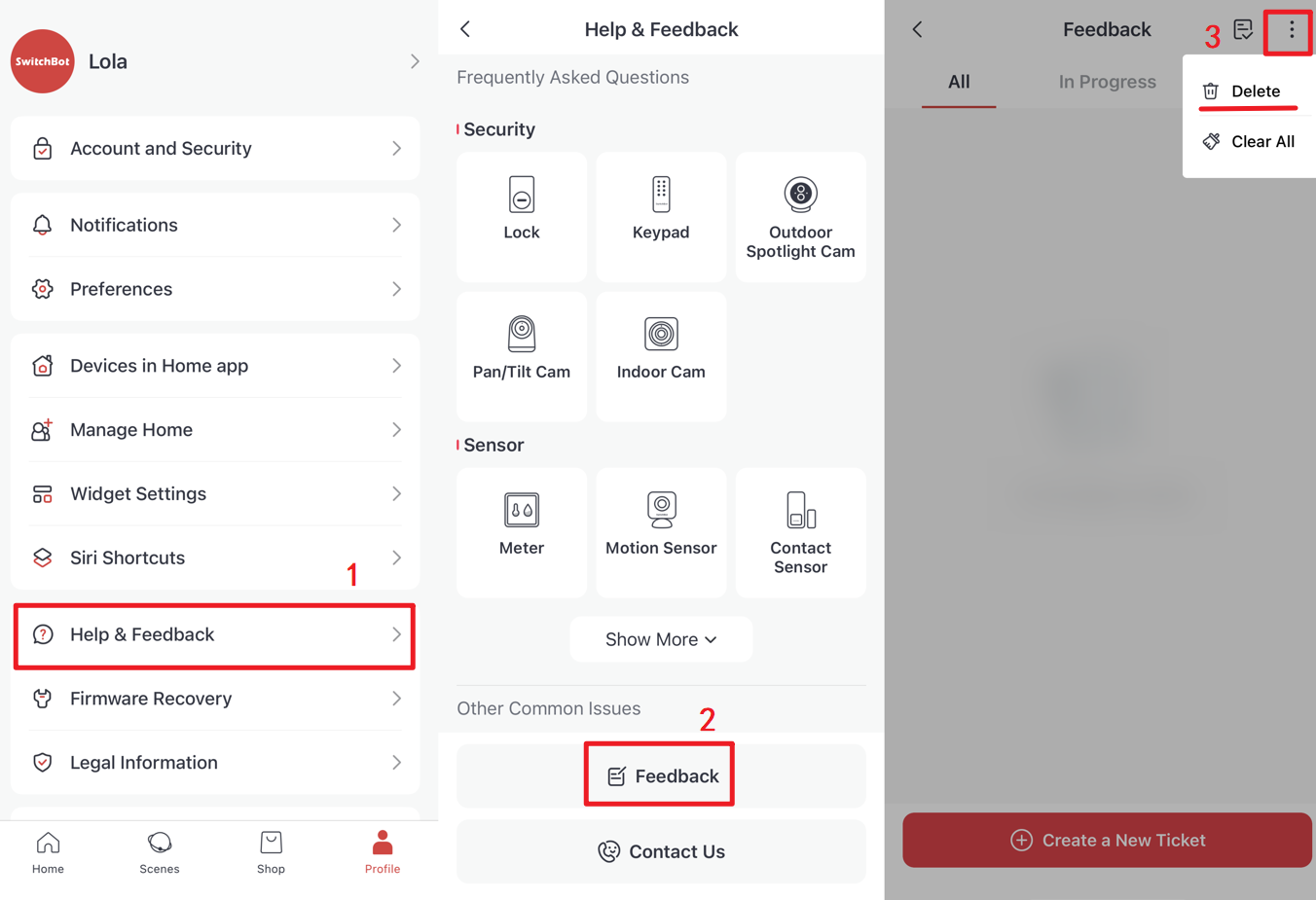 4. For any questions, please log into the SwitchBot app→Help and Feedback→Feedback.