Last Updated: 2023 May 26
Related Products: SwitchBot Indoor Cam, SwitchBot Pan/Tilt Cam, SwitchBot Pan/Tilt Cam 2K, SwitchBot Outdoor Spotlight Cam
SwitchBot App Version: V7.1 or newer
Firmware Version: SwitchBot Pan/Tilt Cam 2K V33.9.15 or newer, SwitchBot Outdoor Spotlight Cam V2.1.18 or newer
1. Make sure your SwitchBot App is the latest version.
2. Ensure the camera has been added to the SwitchBot App and has the latest firmware version.
3. Ensure "Allow notifications" is on in the SwitchBot App.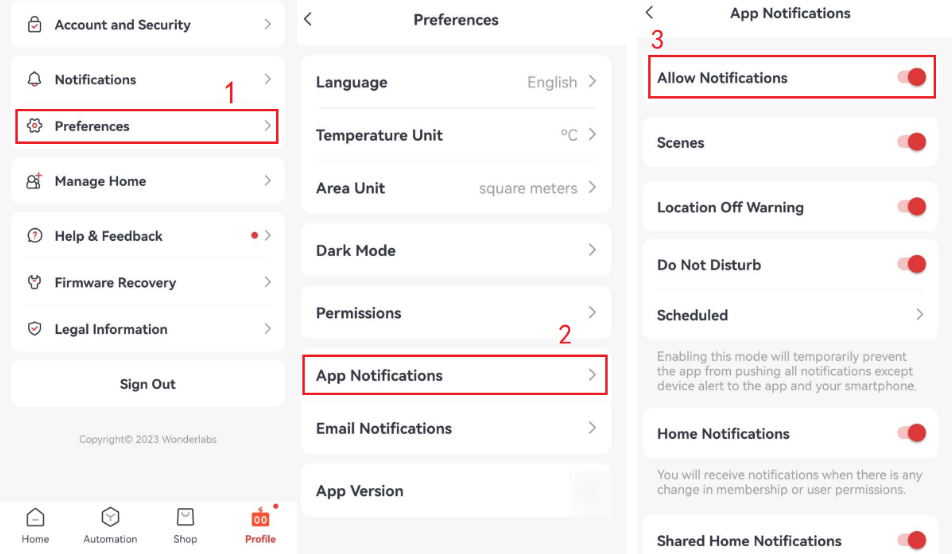 4. Tap the corresponding Camera → Tap the gear mark in the upper right → Confirm that push notifications are turned on in the "Alert notifications" item in the settings.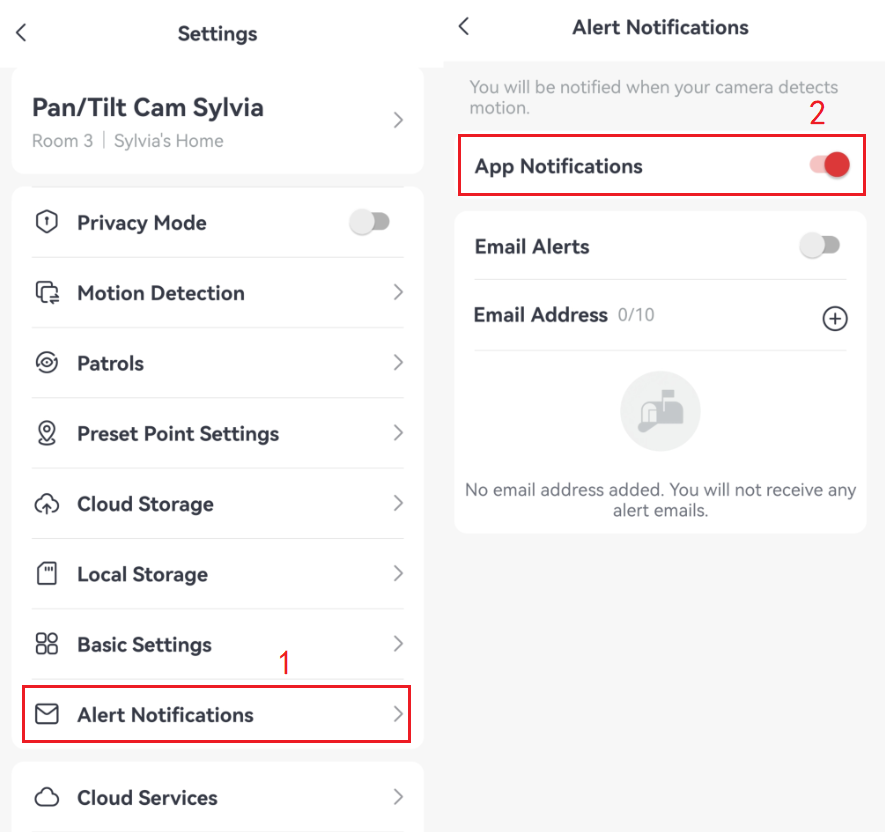 5. Please allow notifications for the SwitchBot App on your smartphone.
Android: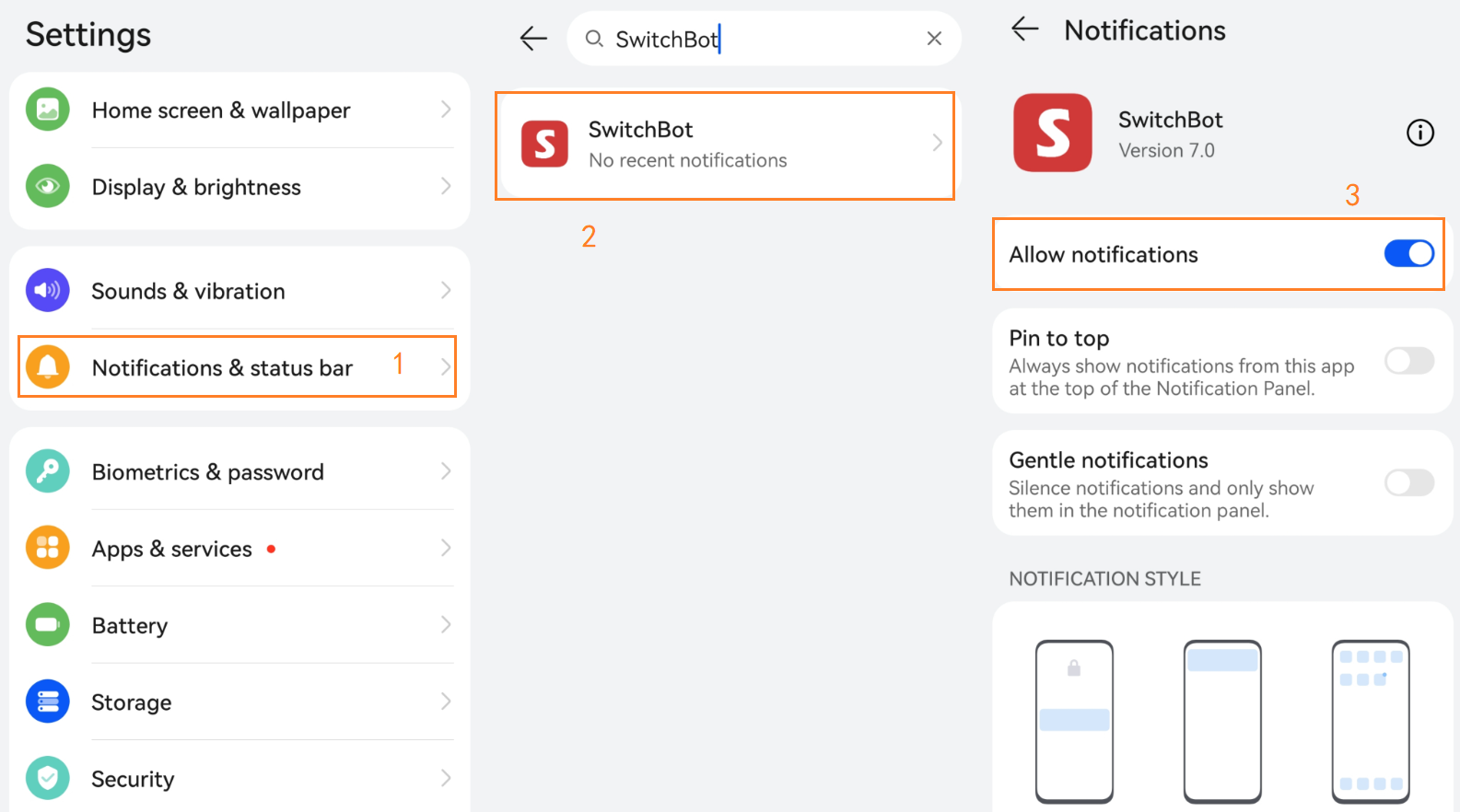 iOS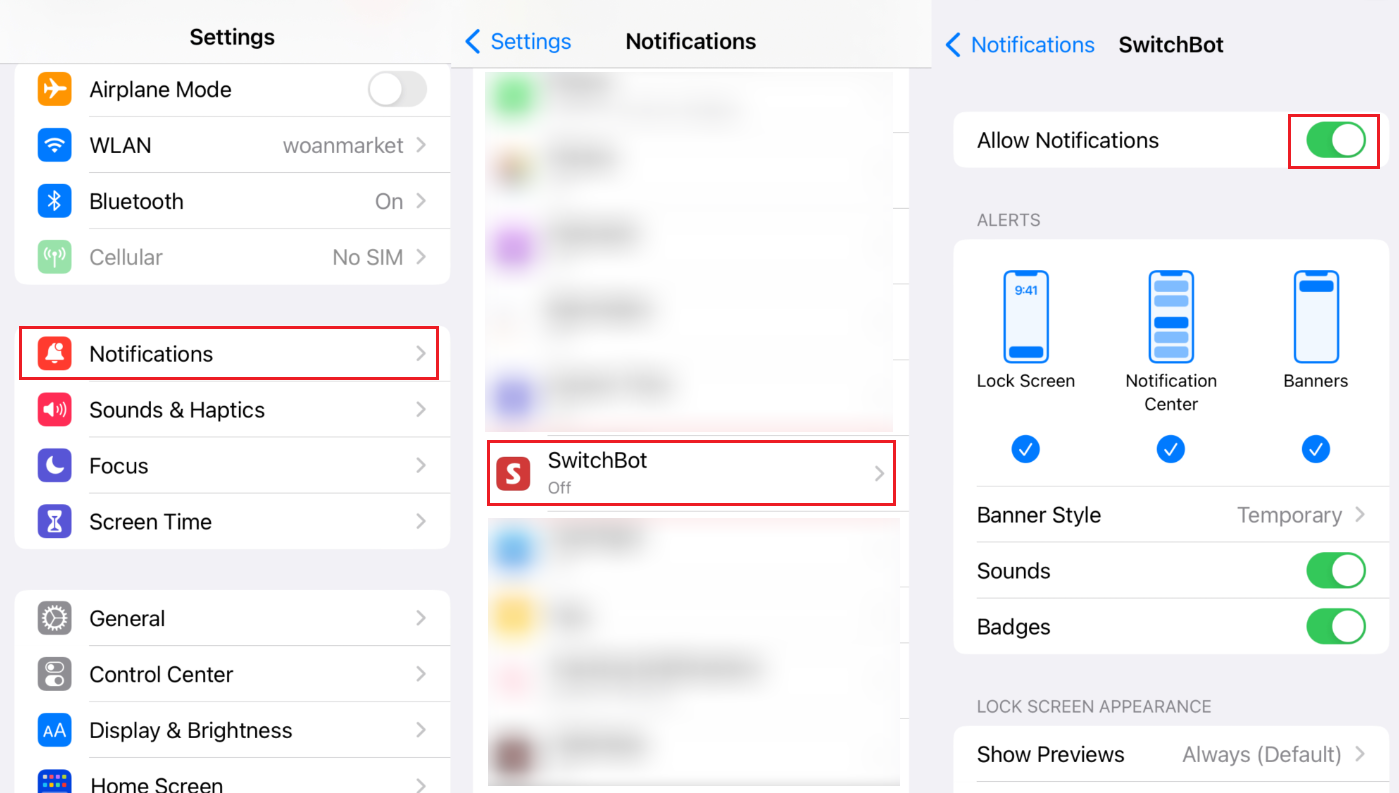 6. Please log out of the SwitchBot App and log back in.
7. If the above does not solve the problem, please log in to the SwitchBot App → Profile → Feedback and contact us. Our technical team will investigate.