Updated: Mar 14th, 2023
Applicable Products: SwitchBot Bot
SwitchBot App Version: V6.24 or newer
1. Make sure you have the latest SwitchBot app.
2. The schedule can be set after adding the Bot to the SwitchBot App, or with Bot Nearby.
3. Follow the steps below to set the schedule.
Select the appropriate

Bot

from the list.
Click on "Schedule".
Click "Add".
Choose your desired time, frequency, and action, and save it.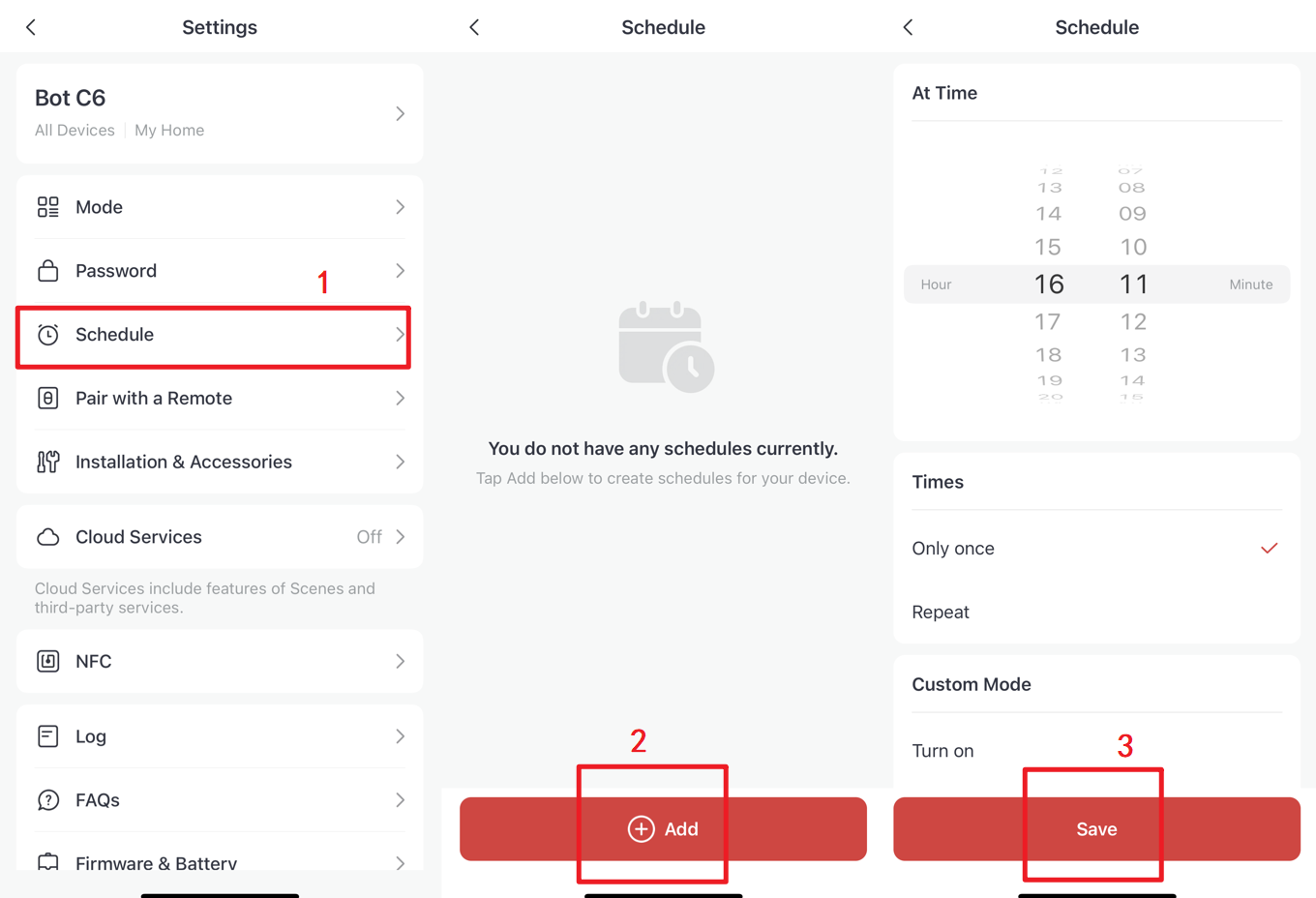 4. Click "⋮" in the upper right corner to delete the set schedule.