Updated: Mar 13th, 2023
Applicable Products: SwitchBot Pan/Tilt Cam, Pan/Tilt Cam 2K, Indoor Cam, Outdoor Spotlight Cam
1. Indoor cam & Pan/Tilt cam: Both have MAC addresses at the bottom.
2. Outdoor Spotlight Cam: the MAC address can be seen when waterproof cover removed.
3. The Pan/Tilt Cam 2K currently does not have a MAC address on its body. However, please do not worry. Here's how you can check this.
2-1. You can check the MAC address of an Android smartphone by connecting the camera to Mobile Hotspot.
To connect your Pan/Tilt Cam 2K to your smartphone's hotspot, tap on 'Change Wi-Fi' on the settings page.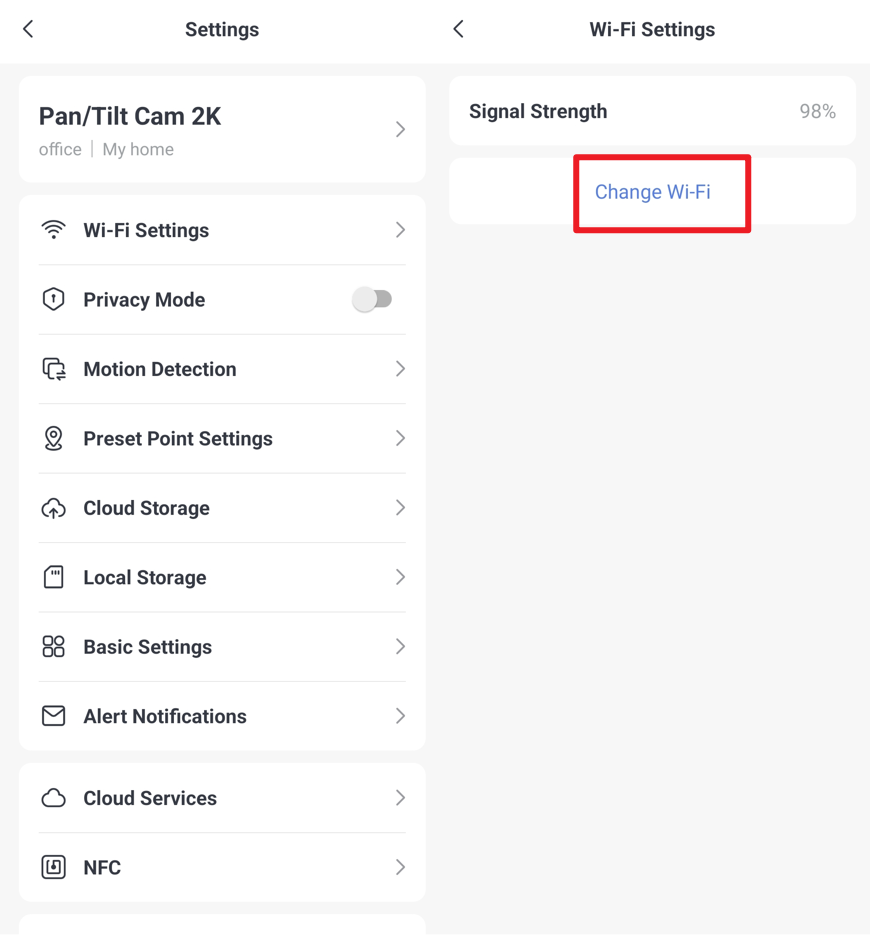 When you connect to the hotspot, you will see the 'Connected device' item in the Devices section of your smartphone. You can tap it to view the MAC address of the relevant Pan/Tilt Cam 2K. Depending on the smartphone, the steps may

vary, for

a HUAWEI smartphone, the order may look like this: Settings > Mobile Network > Personal Hotspot > Connected Devices.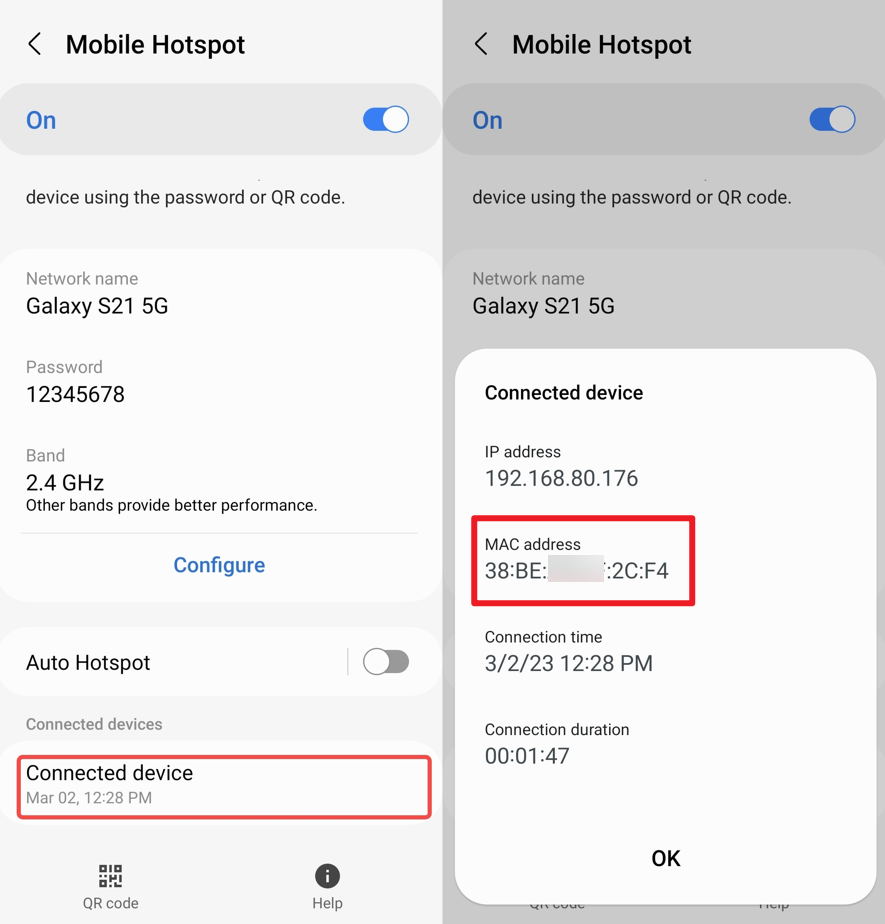 2-2. Using an iOS device, the only way to check the MAC address is to connect the Pan/Tilt Cam 2K to an Android device or PC running Windows 10 or later, since there is no 'Connected devices' item when using iPhone tethering. Please accept our apologies for any inconvenience.
3. We have improved MAC addresses to be written on the devices themselves. Please contact us through the SwitchBot app under Profile > Feedback if you have any questions.