Updated: Mar 03rd, 2023
Applicable Products: SwitchBot Lock
SwitchBot App Version: V6.24 or newer
1. SwitchBot App cannot be set to unlock the Lcok as an action as a security measure.
2. Using the SmartThings App, you can unlock the Lock periodically. In order to achieve this, we need our Hub series products.
Products in the Hub series: Hub Mini / Ceiling Light / Ceiling Light Pro
3. To accomplish this, please set it up in the following order.
Turn on the cloud service of the Lock in advance with the SwitchBot app.
Open the SmartThings app.
Tap "+" -> "Create Routine" in the Automation section.
Select your desired time under "Conditions".
Then tap "Execution Details" > "Device Management" > "Next" > "Locked/Unlocked" and then "Finish".
Save the routine.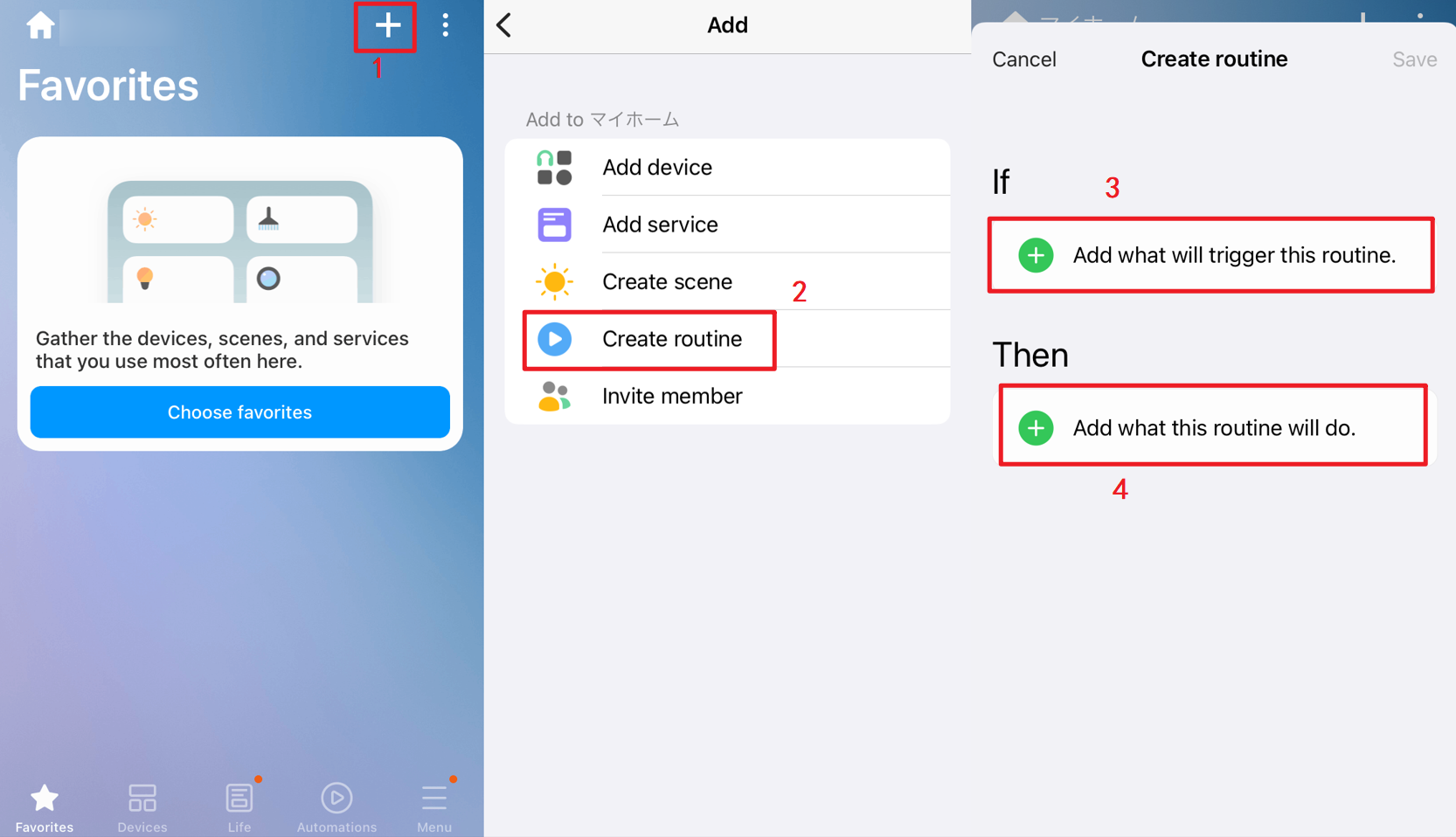 Note: It is not recommended to unlock the device on a regular basis for security reasons. Any accidents or damages caused by this function are not our responsibility. It is important for you to understand that we are not responsible for any accidents or damages.