Updated: Feb 03rd, 2023
Applicable Products: SwitchBot Meter, Meter Plus
1. The default setting of the graph is 24 hours.
2. On the iOS device, if you set the order of smartphone Settings → General → Date & Time → Turn Off "24-hour display", the graph display of the SwitchBot Meter/Meter Plus will be 12 hours.
Illustrated: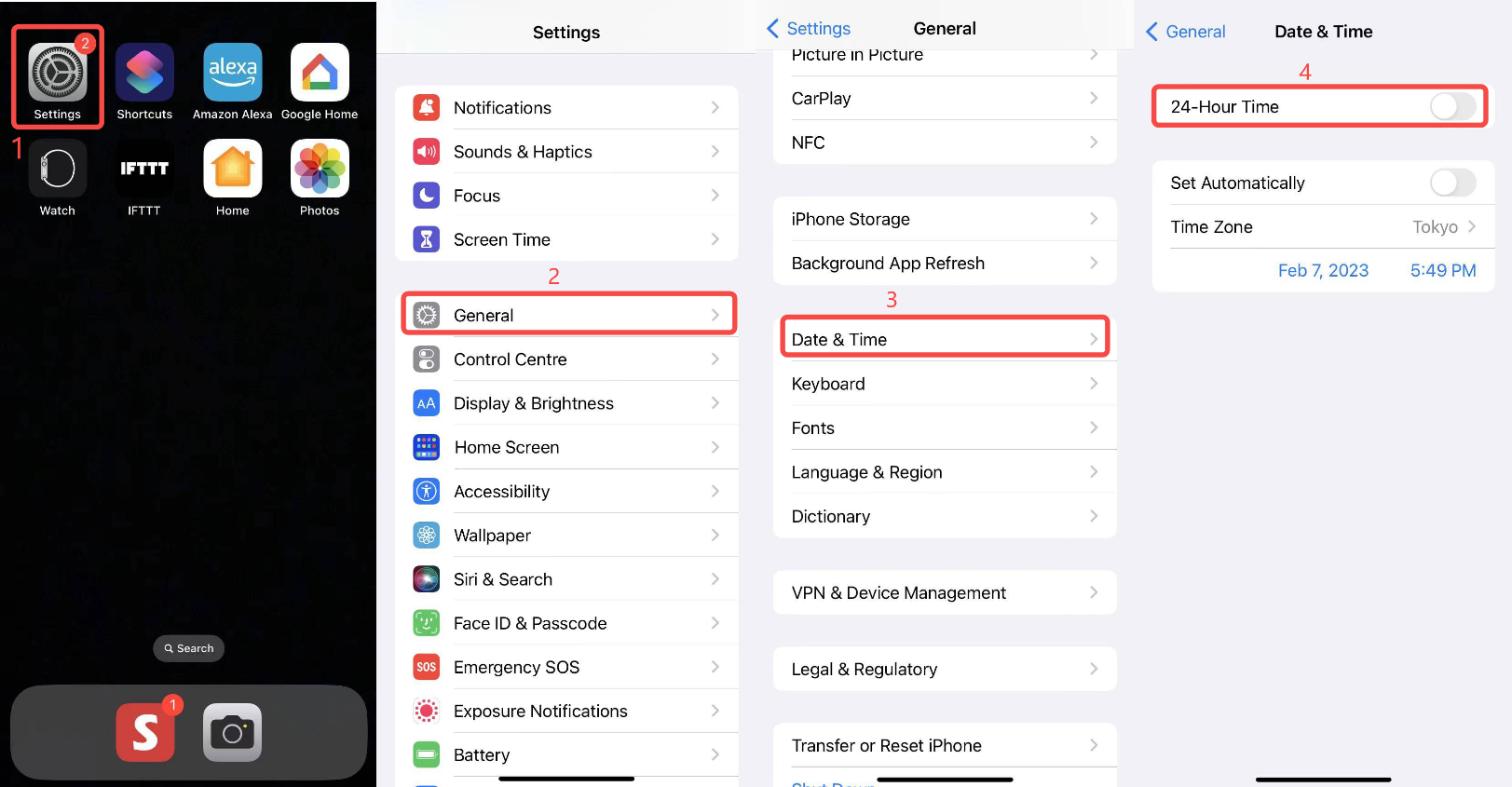 Displayed in the SwitchBot app: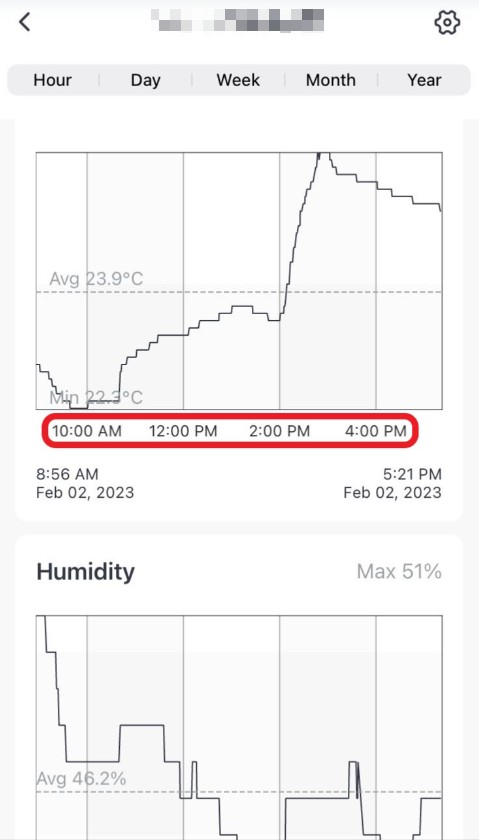 3. For Android devices, the corresponding features are expected to be released in March, so stay tuned for this.