Updated: Mar 27th, 2023
Applicable Products: SwitchBot Meter, Meter Plus
SwitchBot App Version: 6.25 or newer
1. Make sure you have the latest version of the SwitchBot App.
2. The default setting of the graph is 24 hours.
3. On the iOS device, if you set the order of smartphone Settings → General → Date & Time → Turn Off "24-hour display", the graph display of the SwitchBot Meter/Meter Plus will be 12 hours.
Illustrated: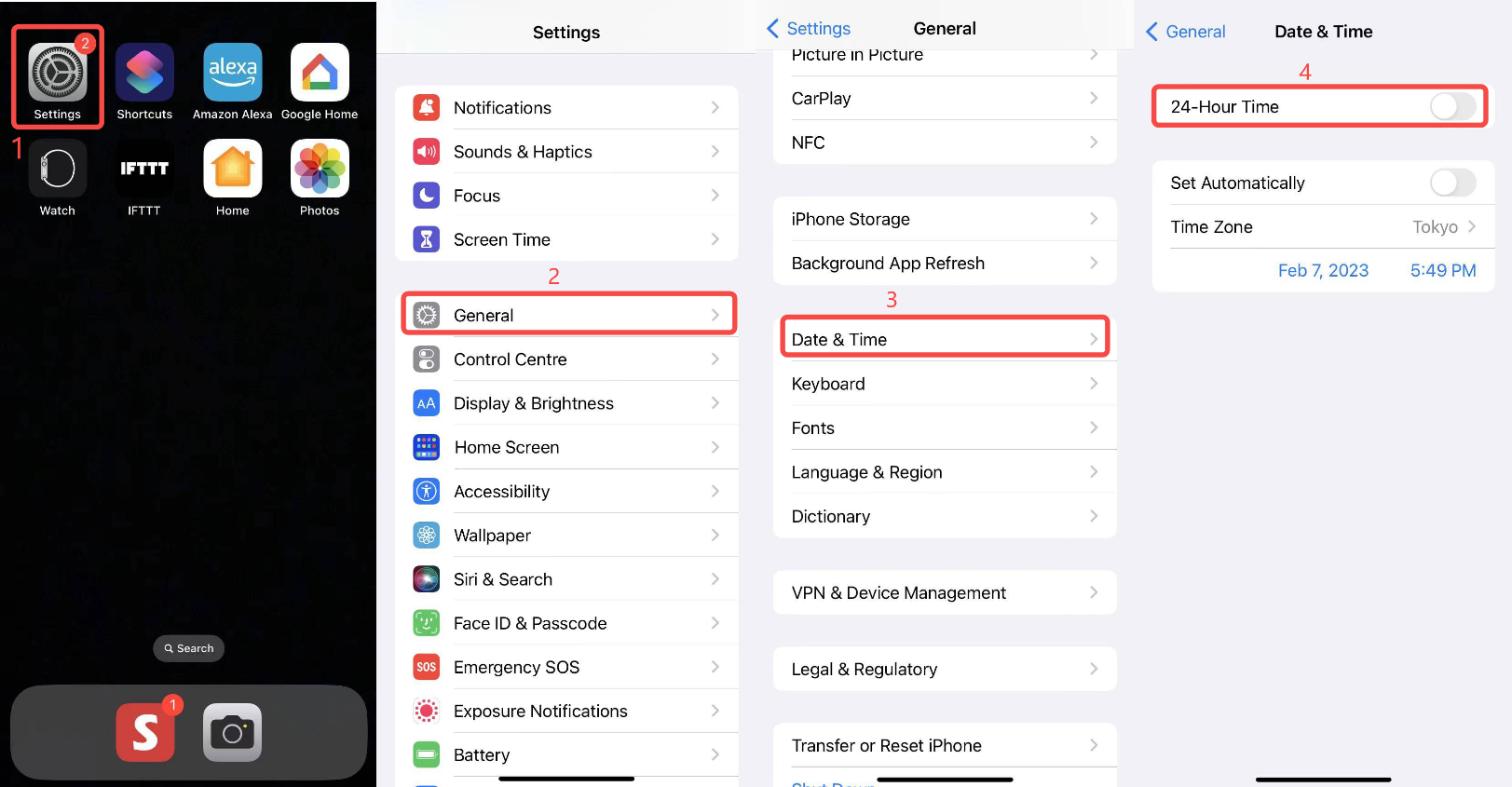 Displayed in the SwitchBot app: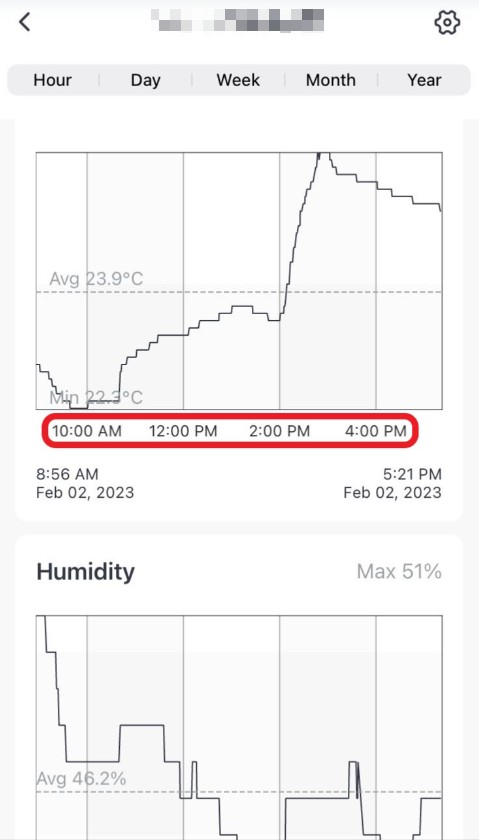 4. For Android devices, it depends on the model. Using HUAWEI as an example, if you go to Settings -> System and Update -> Date and Time -> Turn off 24-hour time, the graph will switch to the 12-hour system display.