Updated: Jan 30th, 2023
Applicable Products: SwitchBot Blind Tilt, Remote
1. Yes, you can.
2. Here is a guide on how to set up in the application.
Tap the appropriate remote button
Tap on the convex/concave button
Select the Blind Tilt in the list of configurable devices
Set the rotation angle
The diagram below shows the image after the setting is completed. Please operate within the Bluetooth range because the control from the Remote will be via Bluetooth communication.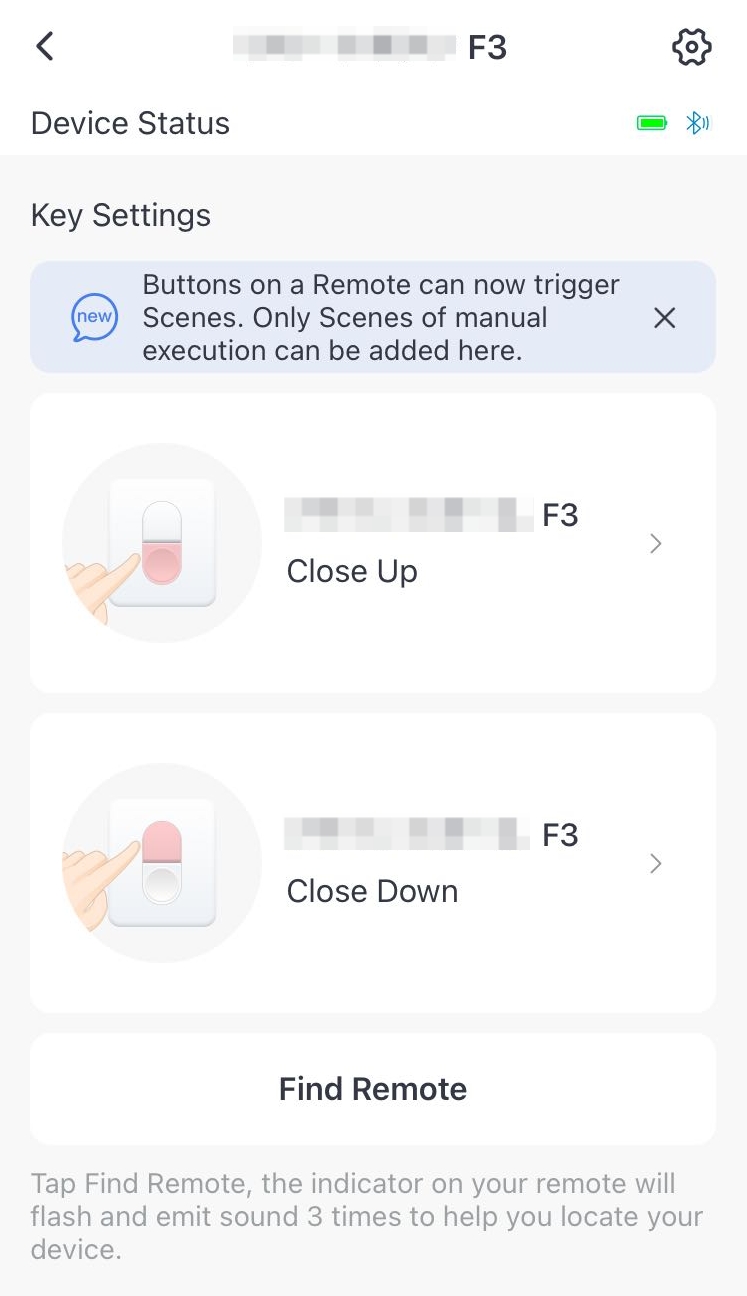 *Related Posts: Group function for the SwitchBot Blind Tilt
*Related Posts: How to set Blind Tilt into groups