Updated: Feb 19th, 2023
Applicable Products: SwitchBot Blind Tilt
SwitchBot App Version: V6.22 or newer
Firmware Version: V2.0 or newer
1. Make sure you have the latest version of the SwitchBot App.
2. Make sure the cloud service of the Blind Tilt is enabled.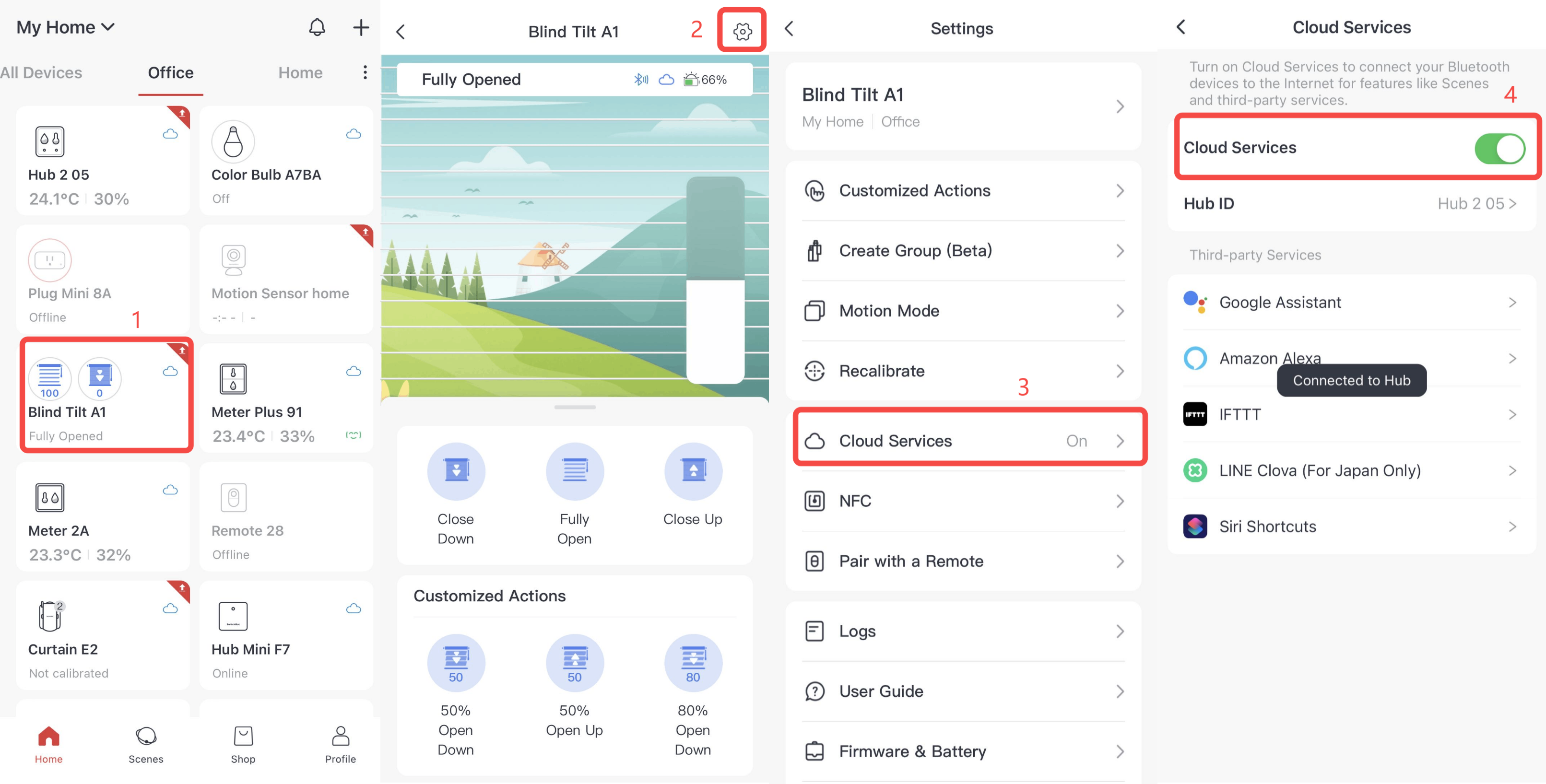 3. Open the SwitchBot App and set up a scene.
Tap the '+' button in the top right corner of the Scenes page.
Tap ' Add a condition'.
Tap 'Schedule'.
Tap 'Sunrise/Sunset and save
Tap 'Add an action'.
Note: if you want the Blind Tilt triggered Both at sunrise/sunset, please set up two scenes.
4. After the Scene has been created, the Blind Tilt will be able to open/close at sunrise/sunset.
5. If the scene does not trigger, please contact our support by logging into the SwitchBot App-> Profile -> Feedback.