Updated: Feb 19th, 2023
Applicable Product: SwitchBot Hub 2

SwitchBot App Version: V6.22 or newer
1. Make sure you have the newest version of the SwitchBot App.
2. Open the SwitchBot App → Profile → Preferences → Temperature Units → Celsius/Fahrenheit.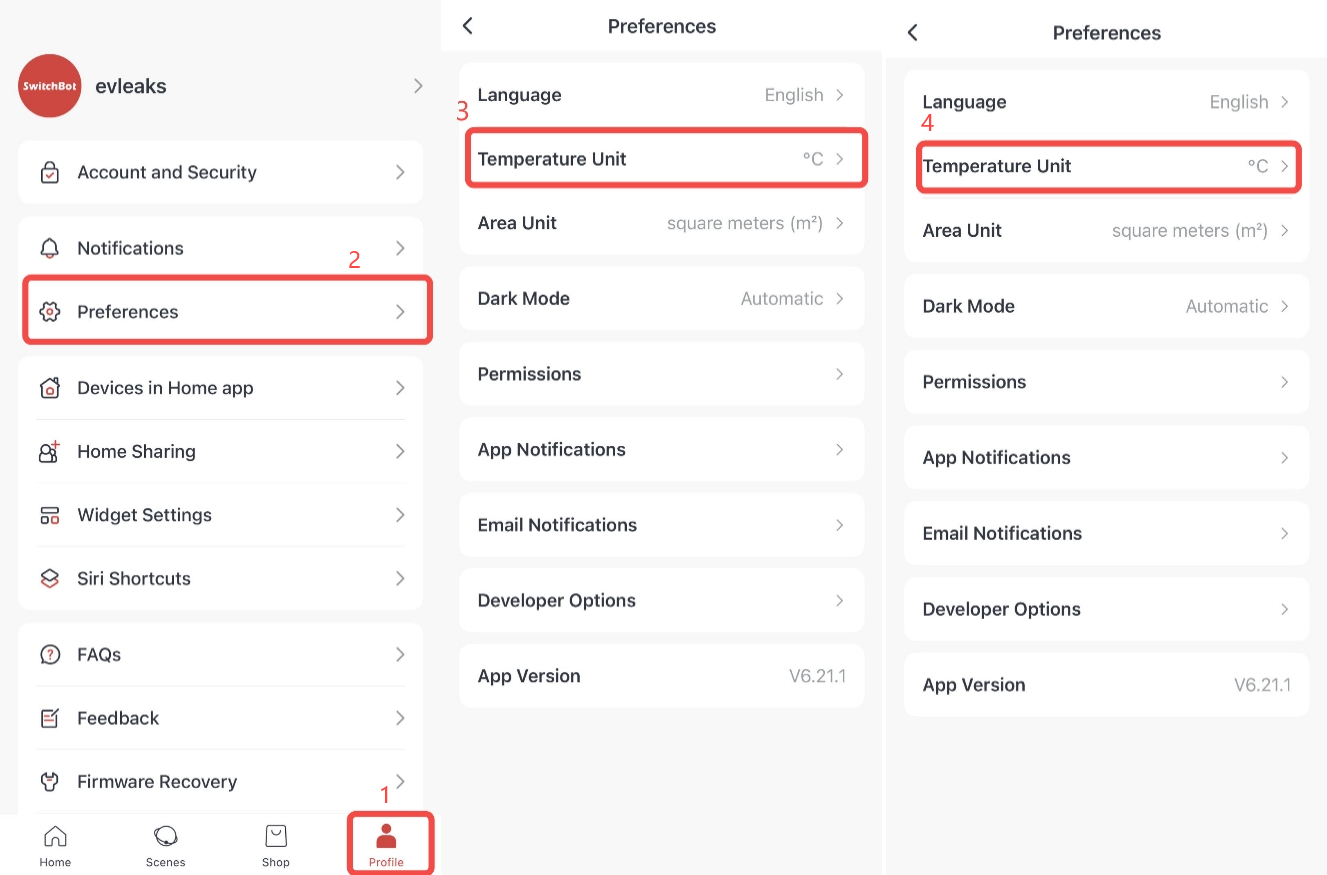 3. On the home page, please tap the related Hub2, as shown below picture, to synchronize the temperature units between the application and the device.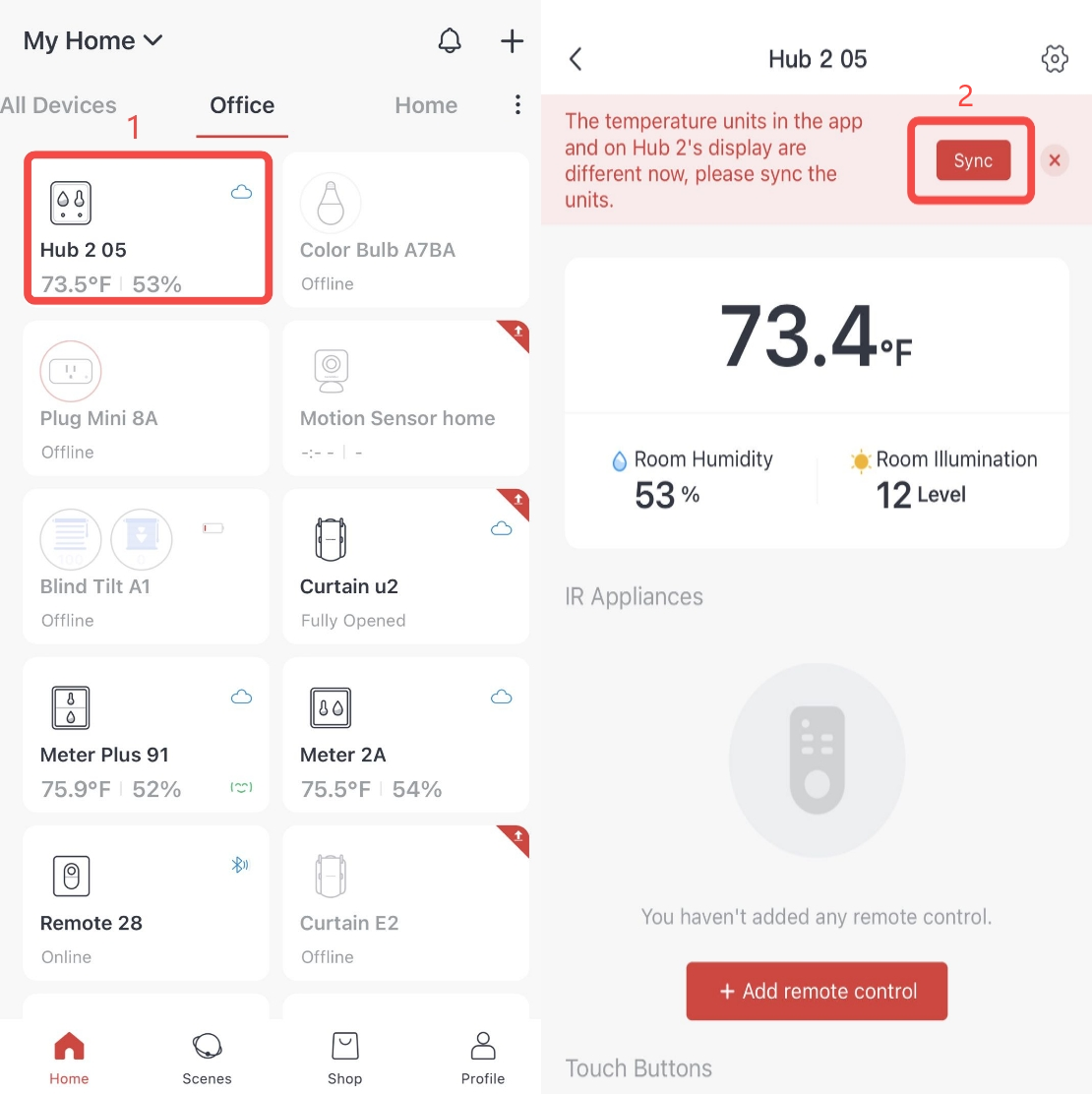 4. After sync, the temperature units in the App and on the device themselves are switched.