Updated: Feb 19th, 2023
Applicable Products: SwitchBot Ceiling Light, Ceiling Light Pro
1. At this time, the group function for the Ceiling Light series has not been supported. But our development team is considering this. Any updates will be notified immediately.
2. As an alternative to the group function, please refer to the following:
Alexa's group function
Scene setting with NFC tags
Manual Scenes
Use SwitchBot Remote to execute a manual scene
Example of scene-setting with NFC tag: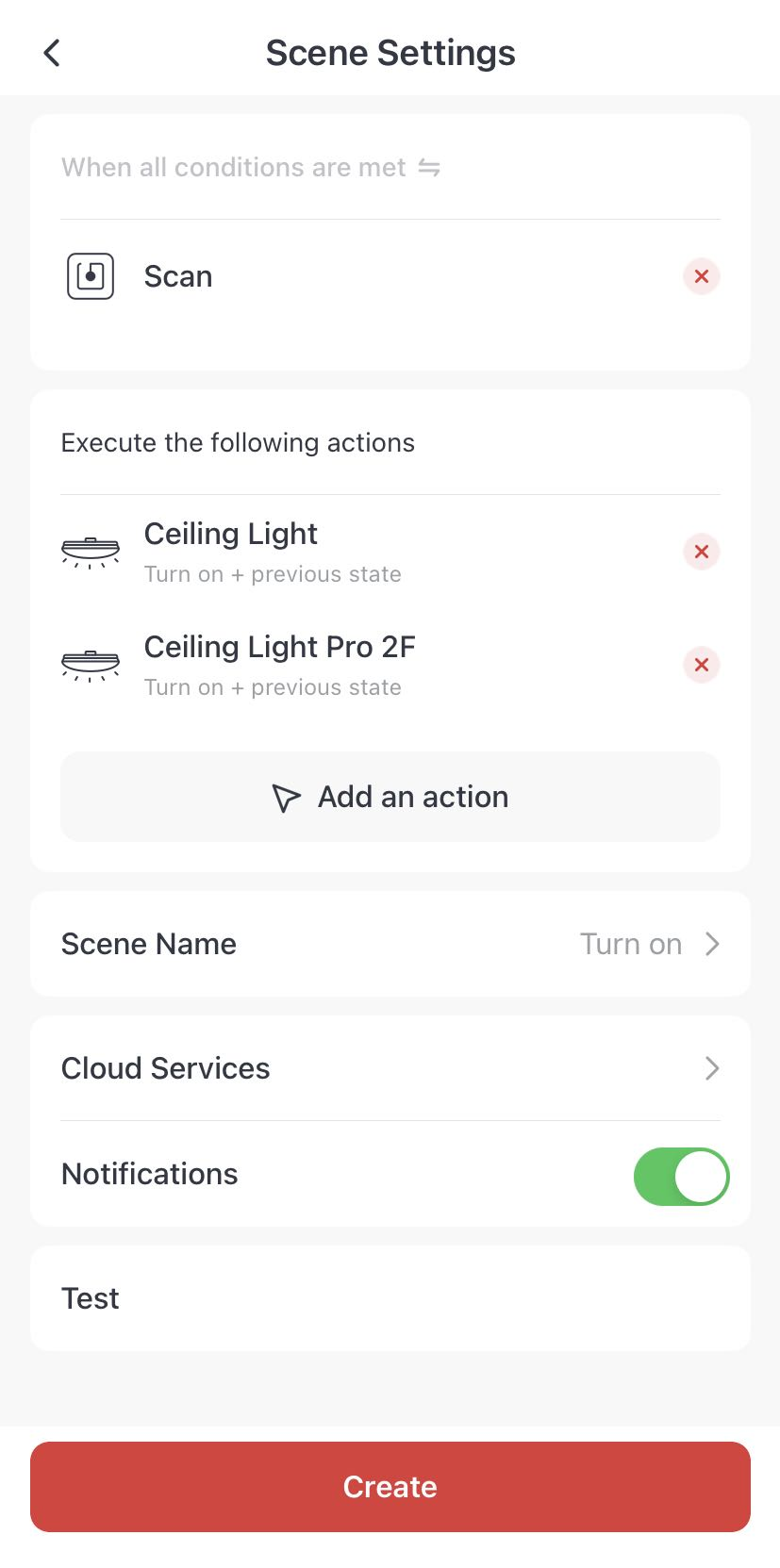 Example of Manual Scene setup: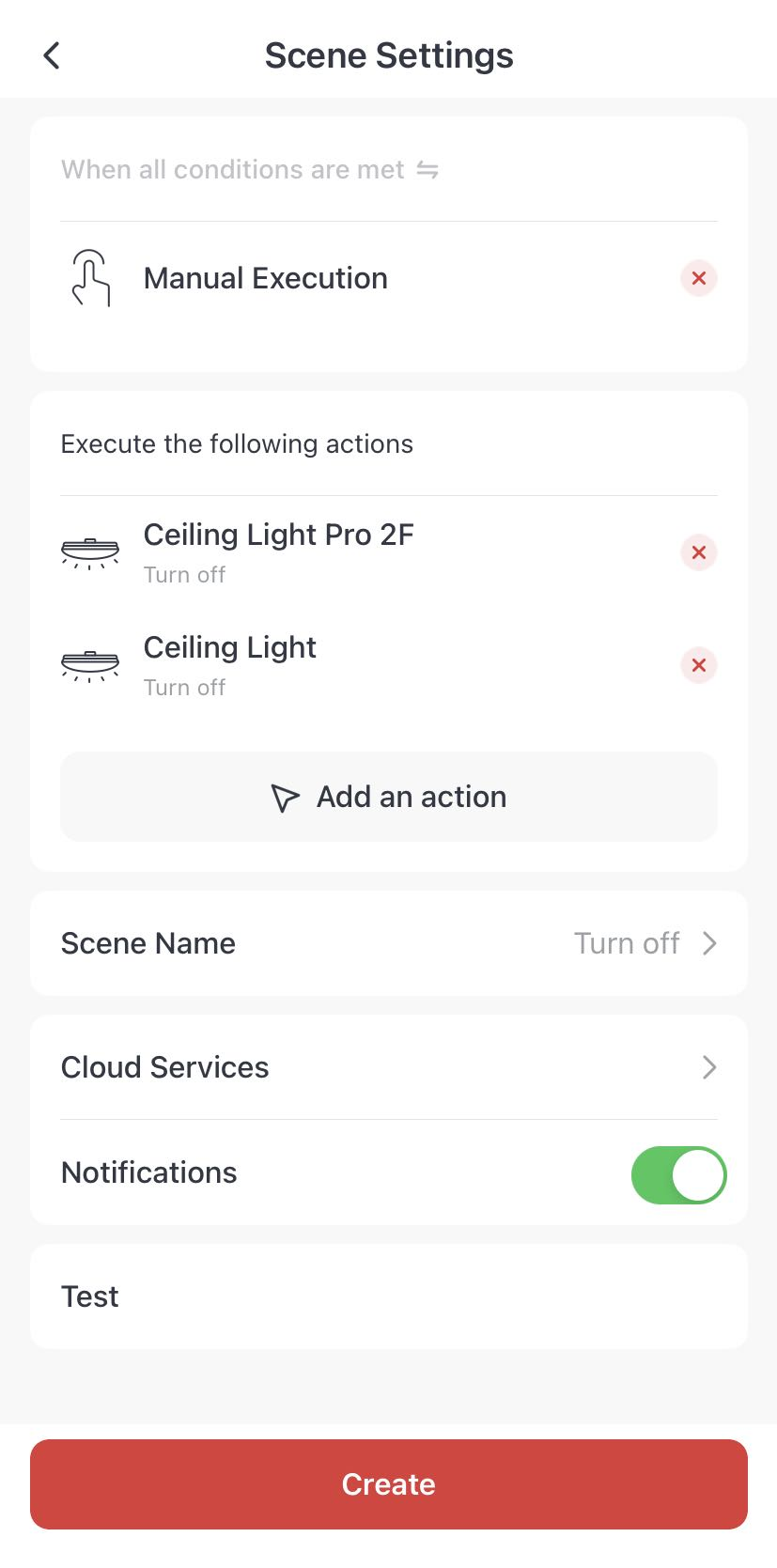 ※Related Posts: Remote Firmware Version Automatic Update
※Related Posts: How to use Remote control Manual Scene
※Related Posts: How to use voice control grouped SwitchBot Color Bulb with Alexa?