Updated: Feb 01st, 2023
Applicable Products: SwitchBot Pan Tilt Cam & Pan Tilt Cam 2K
Favorites
1. If you specify a monitoring area with the SwitchBot Pan/Tilt Cam's swing function, you can quickly check the display screen of the specific area by selecting "Favorite" in the "Direction" items.
2. Six favorites can be set.
* If you do not turn off the cruise mode, you cannot delete your favorites. Thank you for your understanding.
*Currently, the "Favorites" function of the Pan/Tilt Cam 3MP has not yet been implemented.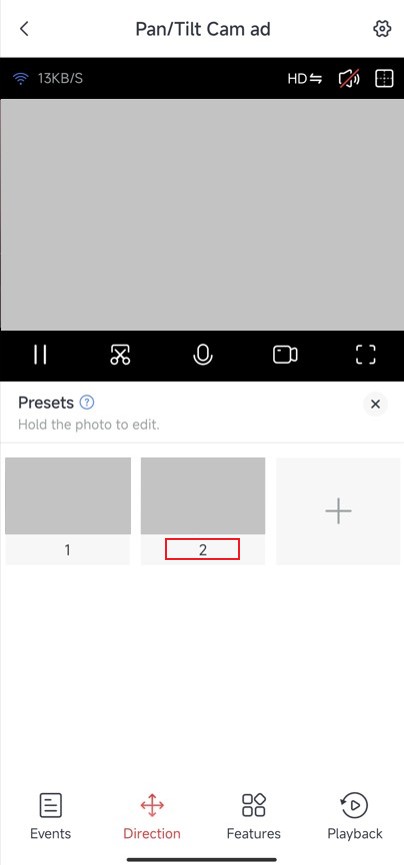 Preset Points/Fixed Angle
1. As with "favorites," use the swing function to identify an area.
2. Only four fixed positions can be set.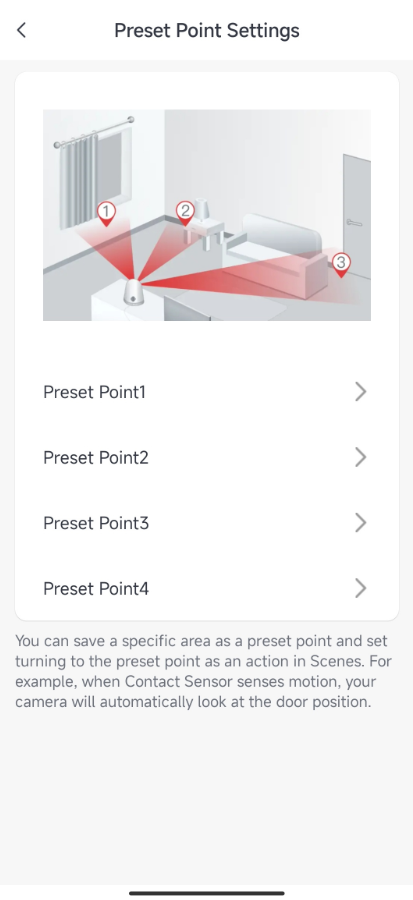 3. Scene setting is possible. With a specific area as a default position, if the conditions are met, you can set the scene action to rotate the PanTilt camera to the default position. For example, when the open/close sensor entry mode is triggered, the camera will automatically rotate to Default Position 1.